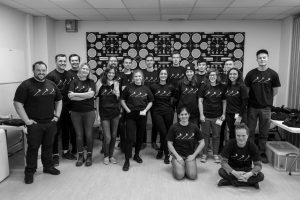 The First Mark Milsome Trainee is in this photo …
A handful full of young hopefuls take part in the GBCT practical assessment week 2018 from which only 6-8 will be accepted on the 2 year trainee placement program.
The Mark Milsome Foundation will be working with the GBCT to enhance the 2 year programme for the whole group and will announce the very first Mark Milsome Trainee shortly.
More soon….